Research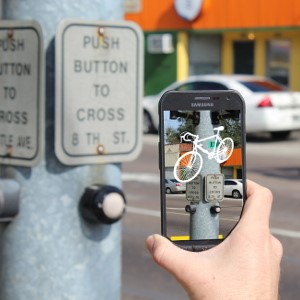 My research projects focus on the use of digital technologies for environmental communication, digital advocacy, and user-centered information design. Specifically, I examine how digital and visual design can combat the rhetorical problem of scale for communicating environmental problems. For example, this image is from the Ghost Bikes Project, a multimedia webtext and digital humanities project which uses augmented reality (or AR) to explore the connections between large-scale issues (car-centered urban design) and local advocacy.
An important feature of all location-based technologies—such as digital maps, mobile smartphone apps, analytics, and augmented reality—scale also detaches users from a sense of individual autonomy, such as in visualizations of climate change or sea-level rise, creating a disconnect between local action and global impact. By emphasizing the place-based affordances of mobile media, my research and digital projects demonstrate how emerging technologies like augmented reality can be used to combat the problem of scale in environmental communication and to promote advocacy within local communities.
Rather than approaching environmental communication through strictly top-down or bottom-up models, my work engages the place-based networks through which individuals, communities, companies, industries, and grassroots organizations advocate for environmental causes, more-than-human ethics, and sustainability. Below, you will find a selection of my published research, with brief abstracts. For a complete record of my academic work, visit my CV page and learn more about my teaching, grants/digital projects, creative writing, and industry work in my portfolio.
---
Featured Publications
Through a place-based case study of ghost bicycles, this article examines the digital and material rhetorics used by cycling advocates in Jacksonville, Florida. Ghost bikes are repurposed bicycles put in places where cyclists have been fatally injured. These monuments function as memorials, public acknowledgement of the unspoken costs of car-centered cultural values. However, ghost bikes are temporary monuments. They are often stolen or taken down by authorities within just a few days or weeks of installation. As part of this project, we created a mobile AR experience to digitally visualize ghost bikes in the places where they have been removed.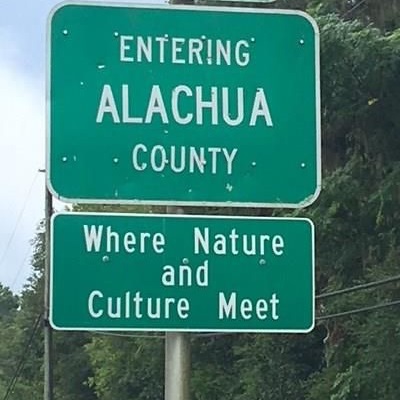 This article theorizes place as an emergent network for rhetorical invention—both shaping and shaped by the act of writing—through a case study of The Devil's Millhopper, a sinkhole in Gainesville, Florida, a location which has played a significant role in media theorist Gregory L. Ulmer's early contributions to digital rhetoric. Building from Ulmer's choric methodology, I characterize a rhetorical shift away from place as Aristotelian topos to understand place as an ecological network. I explore the relationship between specific place and commonplace in Aristotle's rhetorical model and then turn to Ulmer's choric invention to build a methodology for studying the ecologies of place as networks for writing.